Whether you want to be apart of the challenge or just come to talk about your ideas with people of like minds, we'd love to have you! We'd also like to hear about what you'd like to have planned for future events, so please come and talk to us!
This time around you still have the option of collecting your own data, but we've picked a topic that should have plenty of online data available: Fitness.
The Where:
438 Wayne Ave Dayton, OH 45410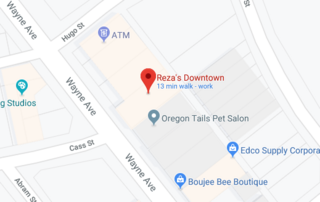 The When:
5 September 2019 5:30pm - 7:00pm
The Theme:
Fitness
Data Set:
You may collect your own data or find a Data Set that's already been collected and you feel would be cool to interpret!
Medium:
We are accepting all forms of visualization:
Codepen link
CodeSandbox links
Other Links that will lead to your visualization
Images: png, jpeg, tiff, etc… (images can include hand-drawn entries)
We'd love to feature you challenge piece on our website, please submit your work to our email: dyt.imagine.dat@gmail.com